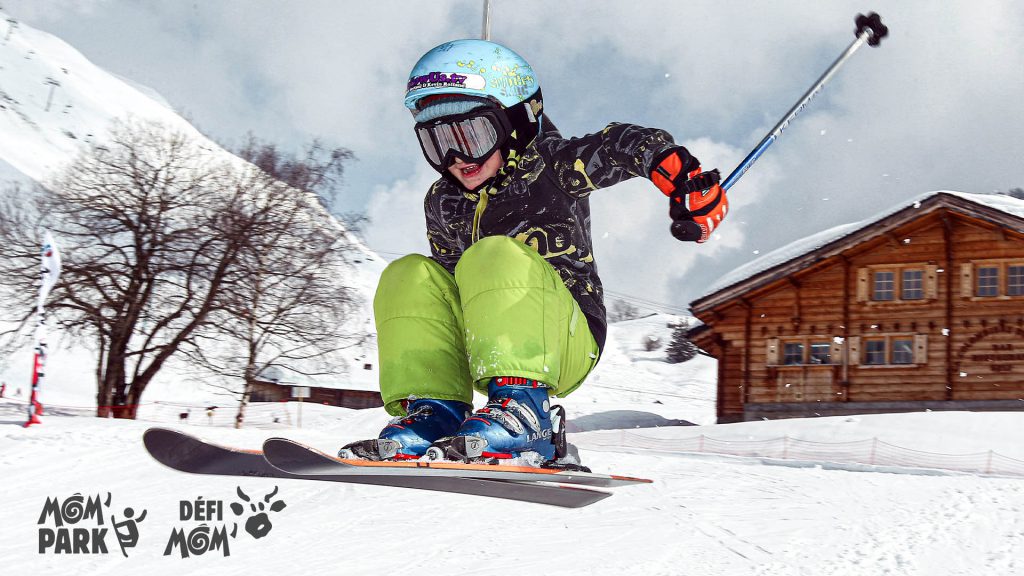 On the slopes chill areas with mobile charging stations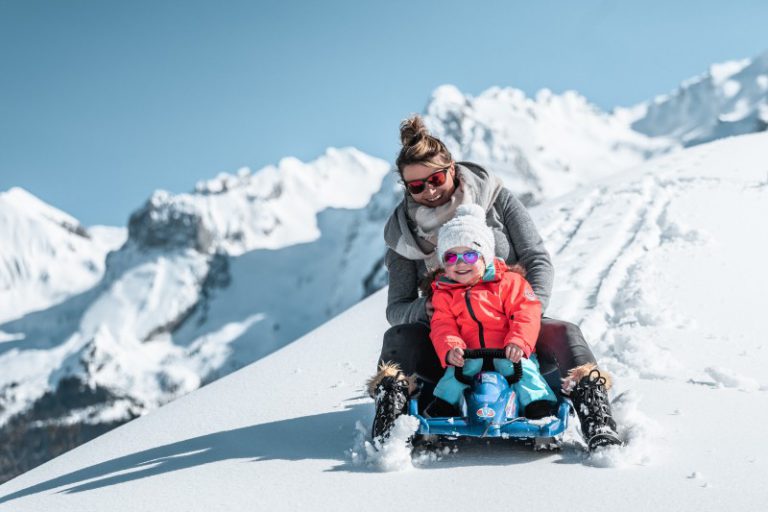 Children areas : Défi Môm', a thematic fun track, and the Môm'Park freestyle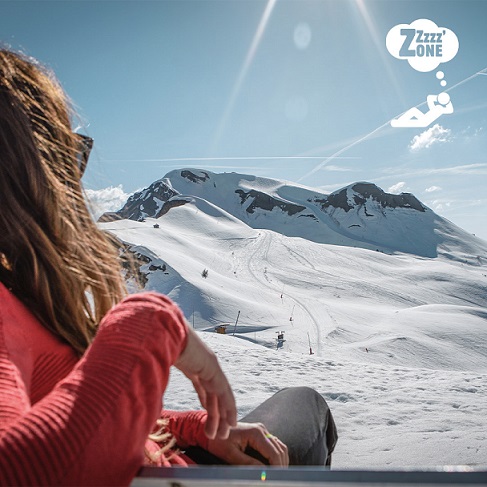 L'Alpage Express
The centerpiece of the snow recreation area of the Rosay plateau, the Alpage Express conveyer mat, with a length of 230 m, thanks to its wide band which can be used by an adult and a child side by side, to enjoy, without stress , free access for all (skiers and pedestrians).
Accessible as soon as you exit the Rosay cable car, you will find :
• An area designed for beginner skiers with two completely reconfigured slopes for young and old.
• A closed, delimited and secure toboggan run.
• Access to the various pedestrian and snowshoe paths.
• A picnic room (the room will be closed this winter 2021-2022)
• Free rucksack lockers in automatic service.
Opening of the new Charmieux service center, intended to facilitate the customer journey integrating under one roof a new ESF reception point, the ticket office for the ski lifts, a ski locker, a nursery ans public toilets. Link with a new begginers area. It consists of two conveyer mats for all ages (including a wide belt) serving three beginner slopes.
Regularly ranked among the best in the French Alps, the SnowparkGB covers nearly 5 hectares of freestyle for all, dominated by the iconic silhouette of Pointe Percée.
Located at the top of the Maroly sector, taking advantage of the opening of the longest ski area, the snowparkGB has exceptional snow cover, maximum sunshine, a breathtaking view of the Aravis chain and a easy and quick rotation made possible by the two Prarian ski lifts.
Big Air Bag®, boardercross, kickers and difficulty rails XS to XXL make it a space as accessible as it is fun, bringing together : 
– 1 XS line (initiation area), 1 S line (beginners area), 1 M line (advanced area) and L-XL-XXL lines (experts) 
– 1 big airbag 
– 1 boardercross (700 m long) and 1 boardercross (more accessible) at La Mulaterie, Chinaillon sector 
– Other modules: can, barrels, pole jam, whoops, rainbow, rainbow kick, "s" rails, spin – 1 chillzone in front of the hut
The SnowparkGB, is also :
– 700 m in length for the longest run
– 150 m vertical drop
– 800 hours of preparation necessary for its development and maintenance each year
– 3 shapers during the day and 2 snow groomers
The "VidéoparkGB",video device installed on the Big Air Bag® allows freestylers to film their best run, to view it on a screen installed in the park and, better, to share it with their community via social networks.
Three kilometers of vertiginous non-stop descent for 1100m of vertical drop
These are the measurements – dreamlike – of the famous Dénivel'Maxx, in other words the descent from the summit of Mont Lachat, the highest point of the ski area, to Grand-Bornand Village.
A dream of gliding alternating skiing in panoramic mode on the west face of Lachat, and passages in the forest before the final and spectacular swing on the resort via the beautiful red of the Envers. A must for the Aravis !