Le Grand-Bornand labeled Flocon Vert
Considered as a new lever for developing the spirit of sharing animating the station, the labeling process is carried out by a collective associating elected officials, expert technicians, socio-professionals and representatives of civil society. Although not representing an end in itself, obtaining the Flocon Vert label is an important step validating the sustainable commitment of Grand-Bornand on the basis of twenty criteria integrating the notions of governance and economic balance, and the socio-cultural and natural resource management.
The sustainable slope of Grand-Bornand is everyone's business!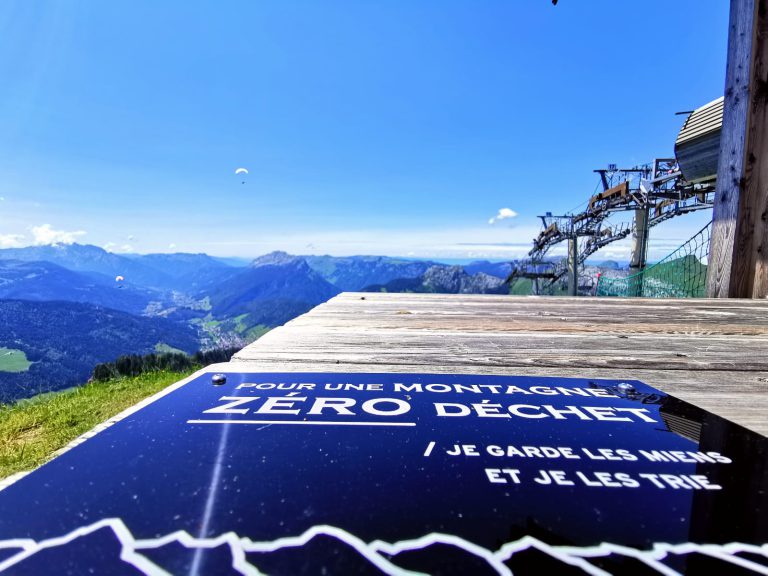 Inhabitants, socio-professionals and visitors… to each his part for a collective ambition !
Let's take the right steps to take care of our common good together:
I respect the spaces
I respect the spaces by staying on the marked paths.
I share spaces
I share the spaces while respecting the mountain pastures and the work of the farmers: by closing the gates of the fences after my passage and by not frightening the herds, without approaching them in the event of the presence of a guard dog (patou)
I observe and admire the fauna and flora
I observe and admire the wild fauna and flora from a distance, in particular avoiding making bouquets (some species are protected)
I work for a zero waste mountain
I keep my waste and sort it by depositing it in the collection points provided for this purpose.
I trade local
I consume locally by favoring the purchase of cheeses in the farms and by visiting the shops of the village
I move better
I get around better using shuttles, a bike, my legs
I'm worried
I worry about my daily water and energy consumption